Or call us at (478) 320-2502
These Classic Car Sofas and Classic Car Couches are all metal body, restored to perfection, original vintage car components, transformed into unique pieces of Car Art.
These are NOT fiberglass reproductions. The lights all work and these can be custom made in any colors you like. Everyone will want to have their picture taken while sitting in one of these original classics. Please call us for a quote.

Please call us at (478) 320-2502 to discuss your interests.

Please allow 6-8 weeks for your custom fabrication.
It's hard to pick before and after pictures of our projects. Each has it's own personality and own set of circumstances. We picked a VW bus project we've got in house right now as well as a 1959 Ford full car booth that left recently. We think these highlight 'what we do' pretty well. Remember the majority of cars are really rough when we start.
Please Click on the Images Below for Larger Views: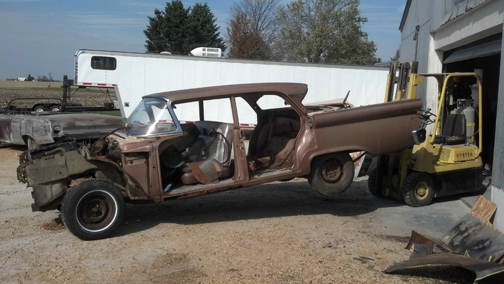 1959 Ford Before Restoration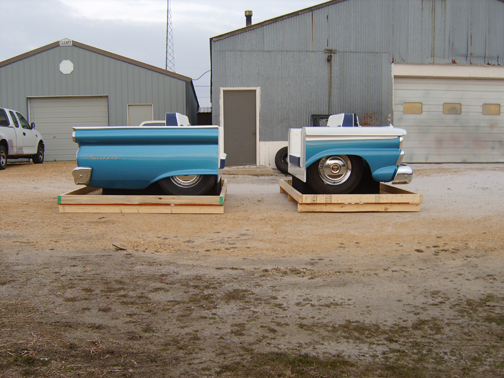 1959 Ford After Restoration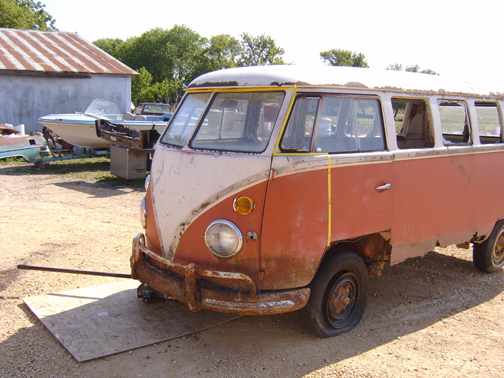 VW Bus Before Restoration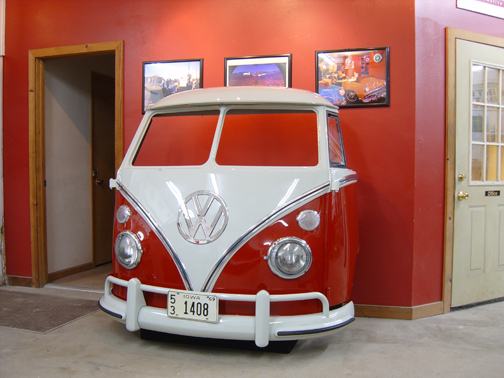 VW Bus After Restoration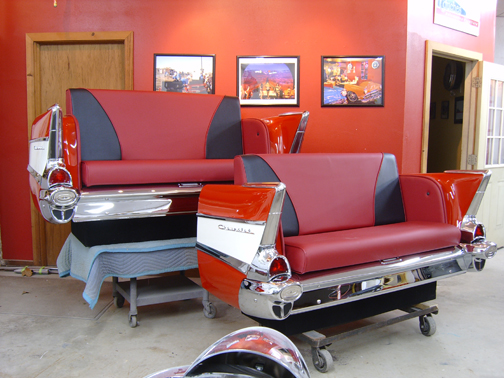 1957 Chevy 210 Matching Couches with Wide "V" Back
1957 Chevy Dentist Office Reception Desk and 1955 Chevy Couch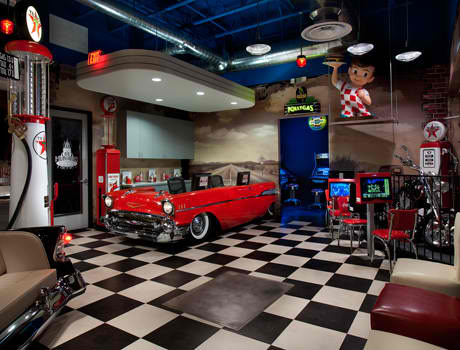 1957 Chevy Dentist Office Reception Desk and 1955 Chevy Couch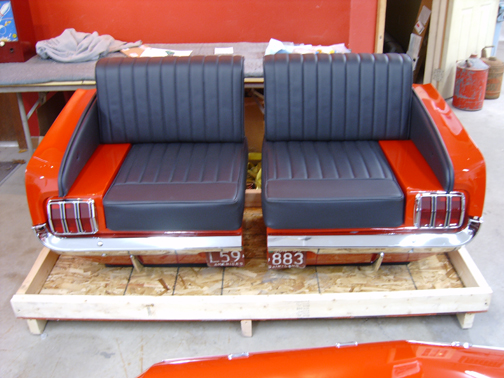 1965 Ford Mustang Chairs - Back End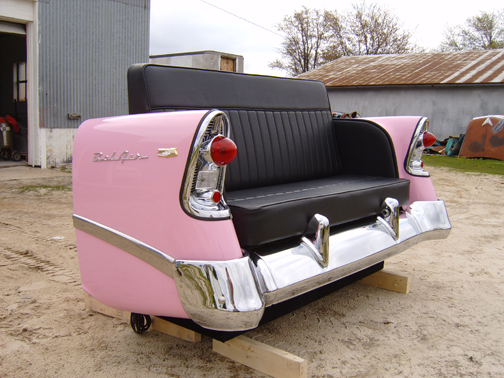 1956 Chevy Bel Air Car Couch - Back End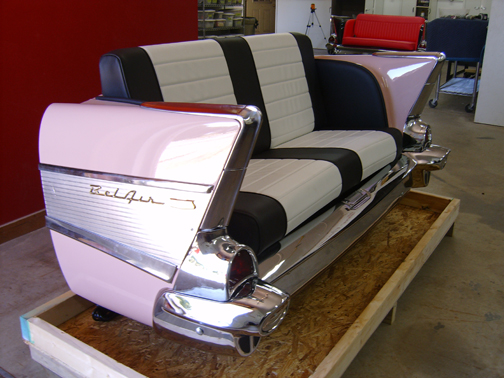 1957 Chevy Bel Air Car Couch - Back End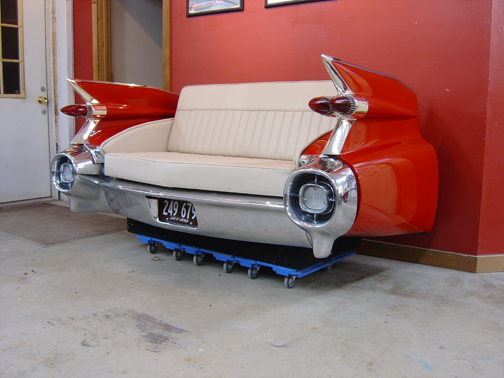 1959 Cadilac Car Couch - Back End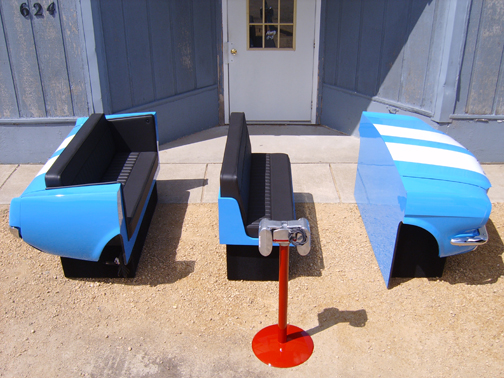 1965 Mustang Booth, Wall Display and Drive-In Speakers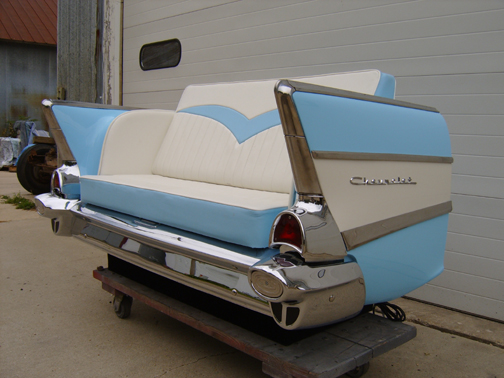 1957 Chevy 210 Car Couch - Back End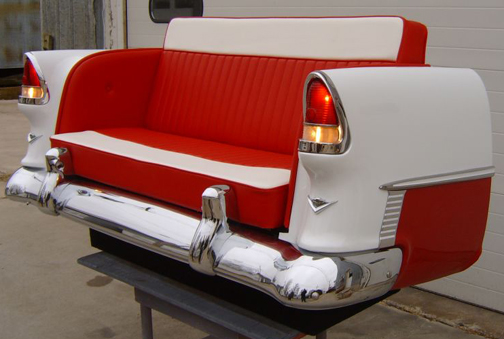 1955 Chevy Car Couch - Back End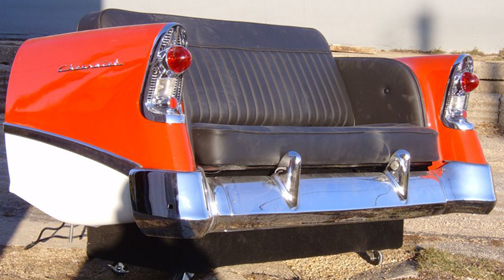 1956 Chevy Car Couch - Back End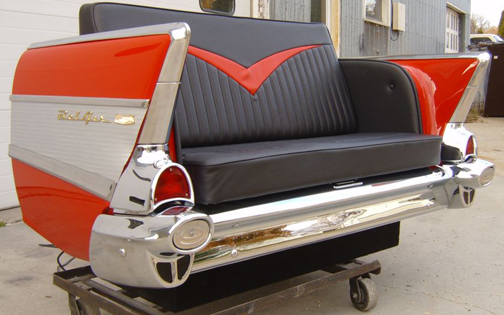 1957 Chevy Bel Air Car Couch - Back End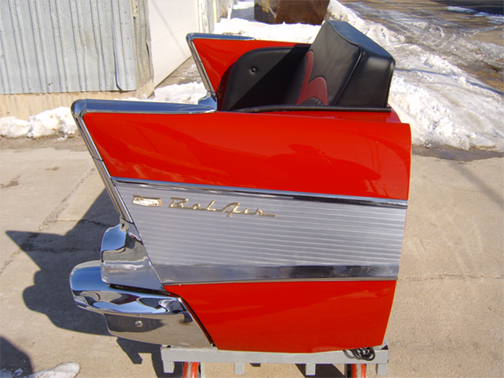 1957 Chevy Bel Air Car Couch with Polished Aluminum Insert - Back End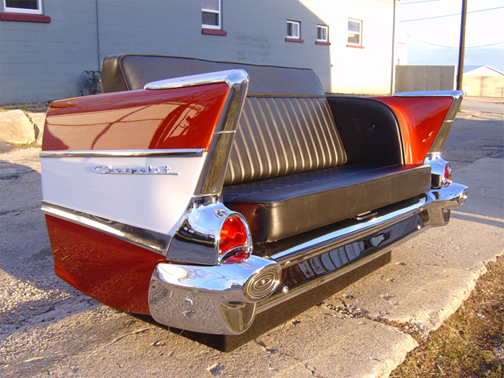 1957 Chevy 210 with Painted Stripe and Chevrolet Script - Back End
1957 Chevy Bel Air Car Couch - Back End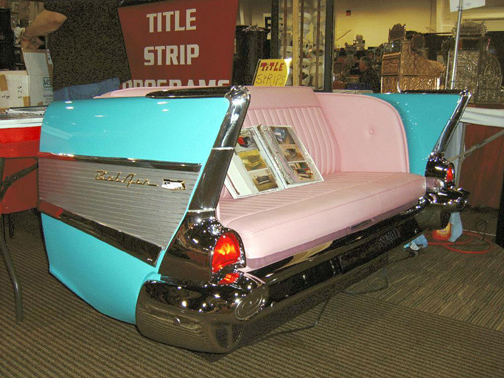 1957 Chevy Bel Air Car Couch - Back End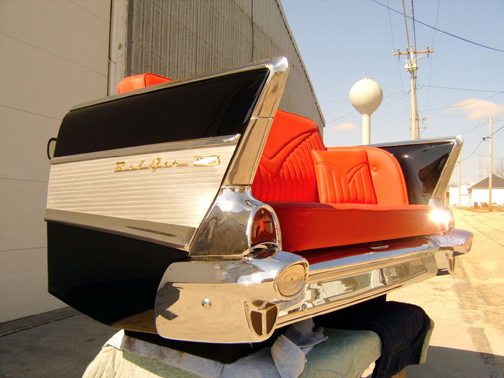 1957 Chevy Bel Air Car Couch - Back End with Custom Chevy Pillows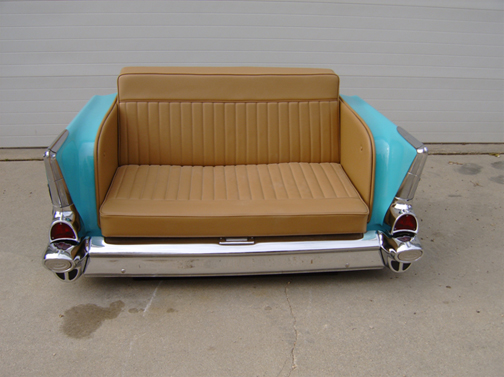 1957 Chevy Bel Air Hide-a-Bed - Back End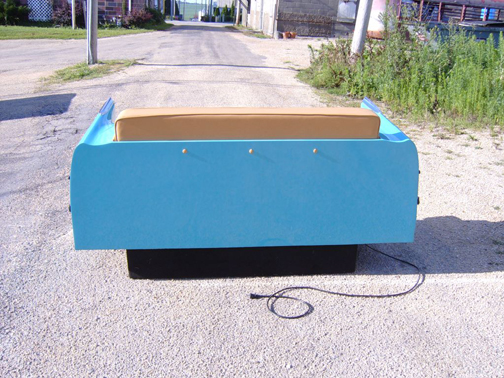 1957 Chevy Bel Air Hide-a-Bed (Rear View) - Back End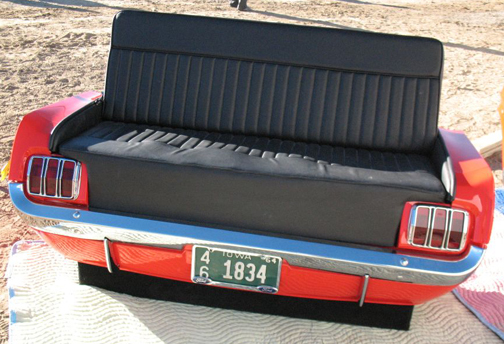 1965 Ford Mustang Car Couch - Back End
Click on the Buttons below to explore this website:
To order or if you have any questions, please call us anytime at our
24/7/365 Customer Care Center:

478-320-2502
Or click below to send us an email with your Question:

Click Below to Visit our Furniture and Design Website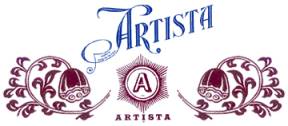 2013 Artista Gallery, Inc. All Rights Reserved