An American Restoration
An American Restoration
An American Restoration
An American Restoration
An American Restoration
1960 Cadillac Sofa Couch
Sofa King Cool - An American Restoration Project.
This 1960 Cadillac Sofa Couch was an American Restoration Project. In the Sofa King Cool episode Rick Harrison arrives at Rick Dale's shop looking for a birthday present for his son Corey. An exact duplicate of this Cadillac sofa couch is available for sale in your color of choice. Please call us at (478) 320-2502 for details.
Original Car Furniture made from original cars
and equipment (not reproductions)
This is THE custom built 1960 Cadillac Couch that was made for Rick Dale of American Restoration. It has black exterior and black vinyl interior. We want to make sure that people know that we received the parts back from American Restoration and we are going to offer to make the exact same couch for the customer that buys this. Please call us at (478) 320-2502 for best price details.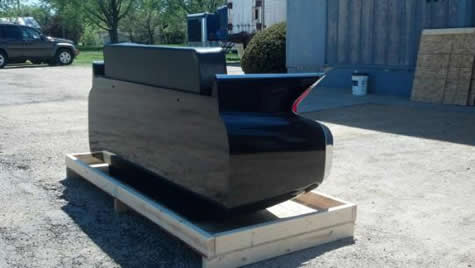 1960 Cadillac Couch ready for shipping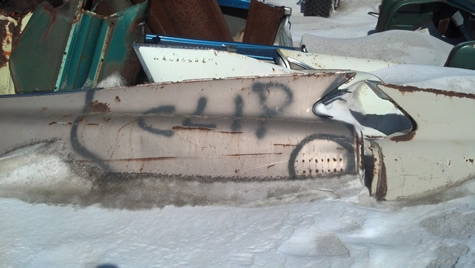 The original 1960 Cadillac rear clip used to make the couch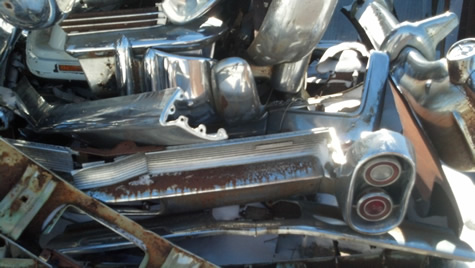 1960 Cadillac Rear Bumper from our stock of chrome parts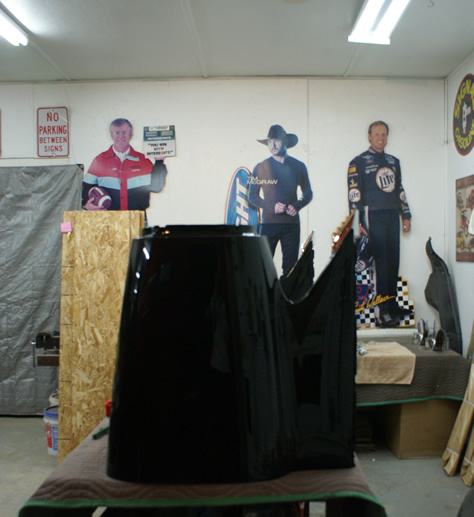 1960 Cadillac Painted Rear Clip
To order or if you have any questions, please call us anytime at our
24/7/365 Customer Care Center:
478-320-2502
Or click below to send us an email with your Question:
or email us at: Information@NewRetroCars.com
Click Below to Visit our Retro Dining Furniture and Restaurant Design Websites: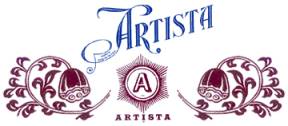 2017 Artista Gallery, Inc. All Rights Reserved