Grade 2 Vinyl Options Below:






























* Please Note: Actual Colors May Vary From Those On The Screen
SPECIFICATIONS:
SEAQUEST
Performance Marine Grade Expanded Vinyl


Designed specifically for All Types of Marine and Outdoor Applications. All colors available in both Expanded Vinyl and Roll 'N Pleat. High performance vinyl delivers durability, strength and colors.



General Information:
54" Wide Roll
Cold Crack:
-10° F
Expanded Vinyl: 40 Yard Rolls
UV Resistant:
1000 Hr
Roll 'N Pleat: 10-20 Yard Rolls
Mildew Resistant Treated Face and Back:
X
32 Ounces Per Linear Yard
Clean with Mild Soap and Water
X
Manufactured to meet the following flammability* codes:

California Fire Code Technical Bulletin 117, Section E
Motor Vehicle Safety Standard 302
UFAC Class 1
May comply with California 133 when tested with suitable components

* This term and any corresponding data refer to typical performance in the specific tests indicated and should not be construed to imply the behavior of this or any other material under actual fire conditions.
Click HERE to visit the manufacturer's website for this material.
More Grade 2 Vinyl Options Below:

Spradling - Zander




(click on images for a larger view)


Ivory
ZAN-3101

Pure White
ZAN-3102

Brillant White
ZAN-3103

Off White
ZAN-3104

White Cap
ZAN-3105

Parchment
ZAN-3108

Dune
ZAN-3109

Arctic Sky
ZAN-3110

Auster
ZAN-3111

Pearl Grey
ZAN-3112

Dove Grey
ZAN-3113

Yellow
ZAN-3114

Papaya
ZAN-3116

Cherry
ZAN-3117

Burgundy
ZAN-3119

Mocca
ZAN-3120

Aqua Marine
ZAN-3121

Mediterrancee
ZAN-3122

True Blue
ZAN-3123

Celestial
ZAN-3124

Forest
ZAN-3125

Blackbeard
ZAN-3126




Click Here to View the Zander Specification Sheet
Click HERE to visit the manufacturer's website for this material.

(Click Here for Vinyl Care & Cleaning Instructions)
Please Note: Colors may vary by individual computer monitor from the actual final laminate product. For maximum fidelity, please order a sample, to ensure proper color match.

To order or if you have any questions, please call us anytime at our
24/7/365 Customer Care Center:

478-320-2502
Or click below to send us an E-mail with your questions:

Or click below to request a call back: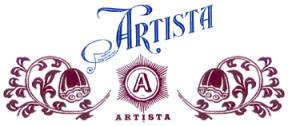 2023 Artista Gallery, Inc. All Rights Reserved